Oven Fried Chicken Yum
Scrumptious, crisp exterior… and oh-so-moist interior!
Skip the deep fry.
These oven-fried chicken strips will satisfy your calling for comfort food.
You'll marinate the chicken strips for a few hours in Greek yogurt.
The result is truly moist chicken. Because the yogurt actually tenderizes the meat.
Serve these oven-fried chicken strips with our Sugar-Free Hickory Barbecue Sauce for dipping.
Tools for Crafting Perfect Oven-Fried Chicken
Other Recipes You May Like
Barbecue Pulled Chicken Sandwiches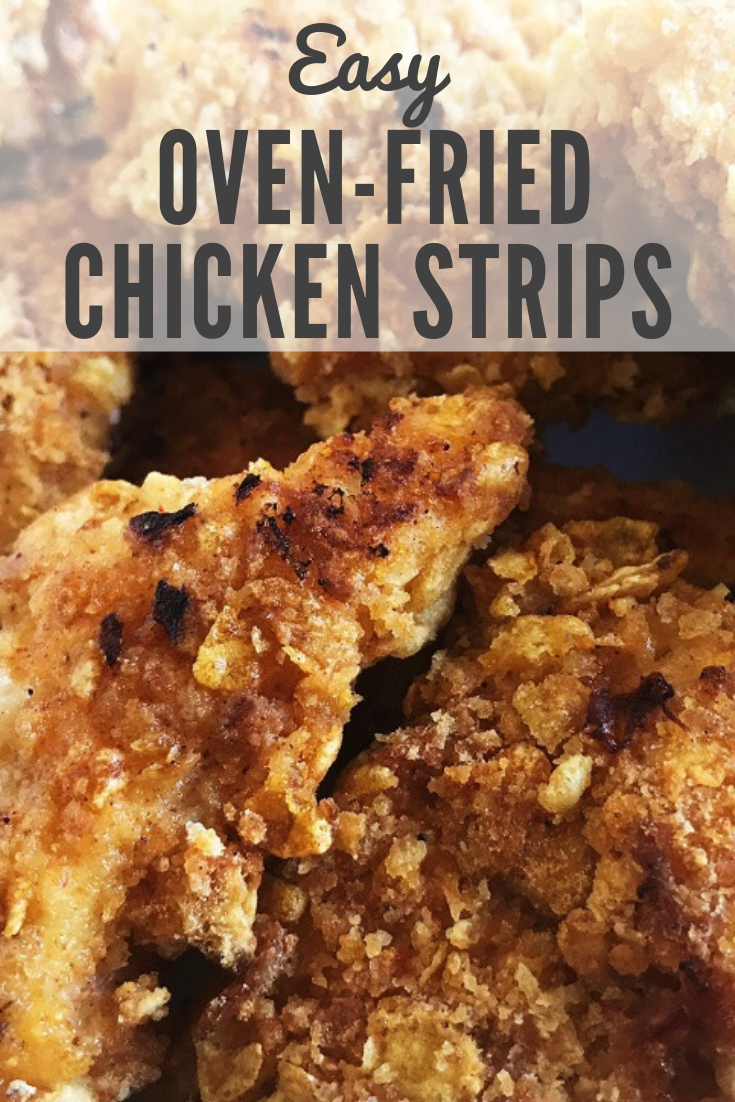 Slice chicken breasts lengthwise into strips about a 1/2" thick.

In a medium, shallow casserole dish or a plastic zipper bag, combine chicken with Greek yogurt, coating all chicken strips well. Marinate for 3-4 hours in the refrigerator or overnight.

In another medium, shallow casserole dish combine crushed corn flakes, flour, panko, paprika, celery salt and pepper. Stir to combine. Set aside covered in plastic wrap until ready to use.

Preheat oven to 400 degrees Fahrenheit.

Spray a baking sheet with cooking spray.

Dip each chicken breast piece directly from the yogurt marinade into dry mixture, ensuring both sides are coated well. Place on baking sheet with space between chicken strips. Overcrowding the pan will cause the chicken to steam vs. crisp. Spray all chicken strips liberally with cooking spray. Place in the oven for 10 minutes. Remove baking pan from the oven. Flip chicken with a spatula after 10 minutes to crisp second side. After flipping chicken strips, if the second side of the chicken strips look dry, add additional spray to dry areas. Bake for an additional 10 minutes.

Serve immediately with your favorite vegetable side.
May we suggest? Try whipped cauliflower as the perfect side dish.
Recipe courtesy of www.sisterspicekitchen.com 
©2018 Spice Brands, Inc. All rights reserved.