Ragin' Cajun
Cajun dry rub is a wonderful way to add a bold punch of flavor to almost anything.
Our version is sugar-free.
This versatile rub is a phenomenal blackening blend for poultry, seafood, and fish.
It's also delicious dusted over roasted potatoes, popcorn, nuts, and scrambled eggs.
Dress up your store-bought mayo with 1 teaspoon per ½ cup of the condiment.
Or make a crazy-good compound butter to melt over veggies or your favorite grilled protein.
To do this, soften ½ cup of unsalted butter and incorporate 1 tablespoon of the Cajun rub. Store the compound butter in the fridge for up to a month. Or freeze it for up to 6 months.
We love it on our Blackened Shrimp Salad with Teppan Dressing or on our Blackened Chicken over Lemony Spinach.
Other Recipes You May Like
The Skillet Every Kitchen Needs for Blackening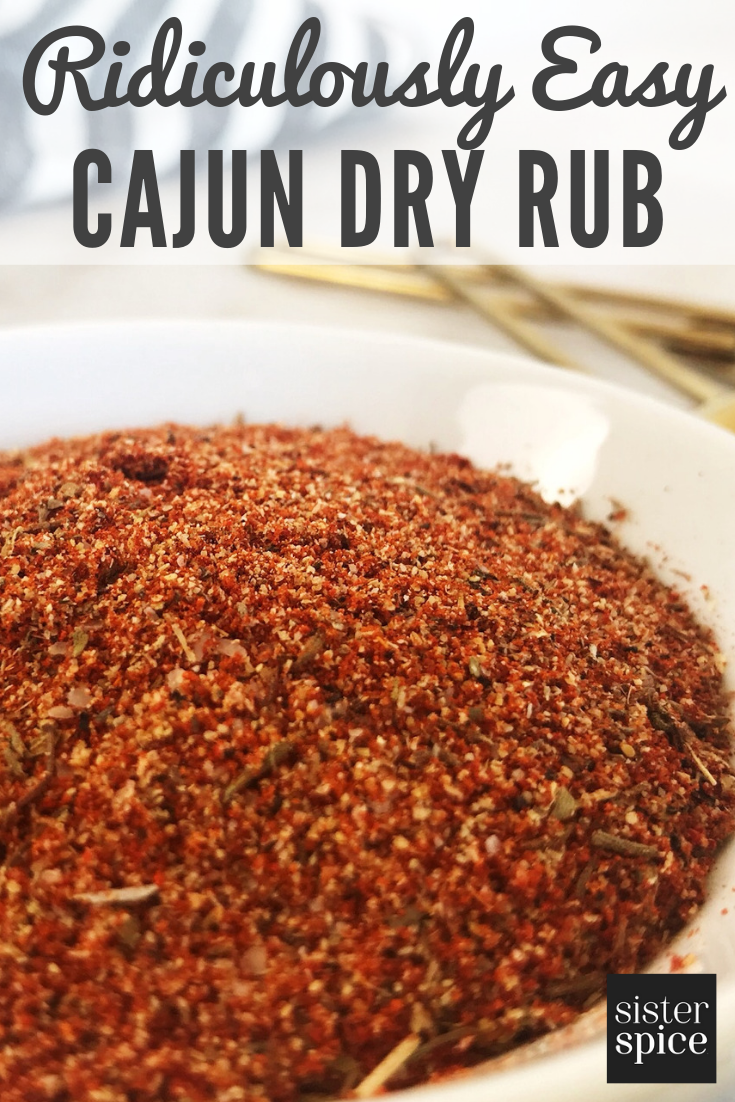 Measure herbs and spices. Combine in a small bowl and mix together until well incorporated.
Check ingredients and/or manufacturer's website to ensure herbs and spices are gluten free.
Store in a dry airtight container in the pantry for up to 6 months.
Recipe courtesy of www.sisterspicekitchen.com 
© 2018 Spice Brands, Inc. All rights reserved.