Looking for a ridiculously easy barbecue sauce recipe that's sugar-free?
You've found it. This delicious sauce is as healthy as it is quick.
A barbecue sauce recipe that's keto and low-carb friendly, you can make this tangy treat in less than 30 minutes. Enjoy it immediately and store the remainder in the fridge for up to one week.
Or, freeze the sauce in an airtight container for later use. We love to use mason jars like these by Ball.
Thaw your frozen sauce on the countertop in less than an hour.
Enjoy it on ribs, chicken, or beef. Add it to baked beans. Use it as a pizza sauce for a unique twist.
We love it on our Barbecue Pulled Chicken Sandwiches. Or as a dipping sauce for our Oven "Fried" Chicken Strips.
If you like a more Carolina-style, vinegar-based sauce, we recommend you add an additional 1/4 cup of apple cider vinegar.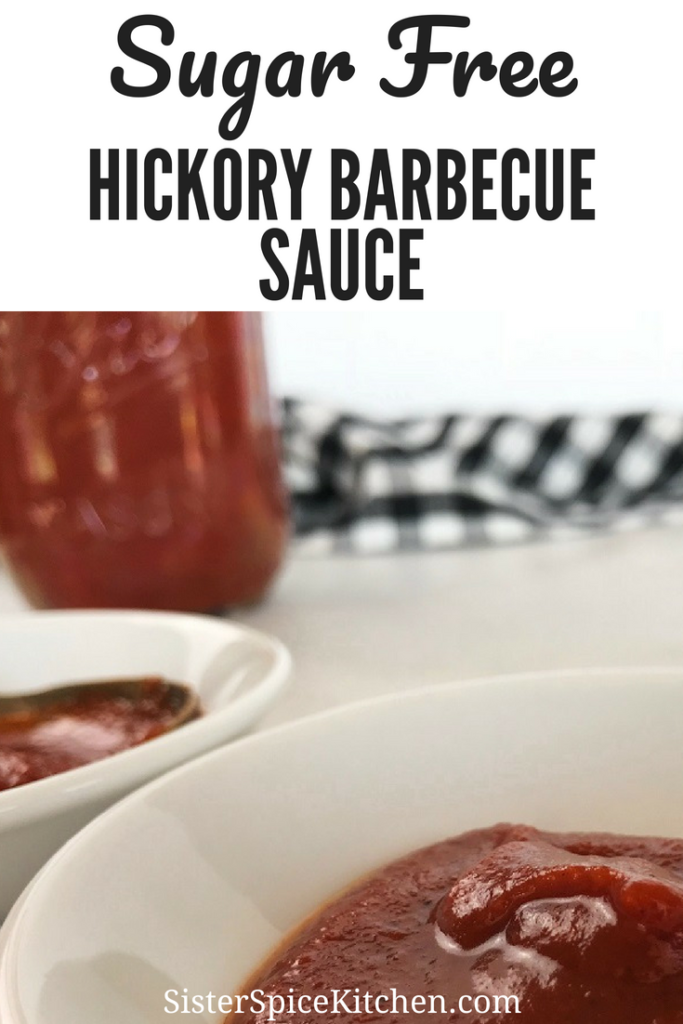 Rec
pe
Add all ingredients to a small sauce pan.

Place pan over medium-low heat. Stir to incorporate.

When sauce begins to simmer, reduce heat to low.

Cover and gently simmer for 20 minutes.
For a more vinegar-based, Carolina-style sauce: add an additional 1/4 cup of apple cider vinegar.
If you are eating gluten-free: Check ingredients and/or manufacturer's website to ensure herbs, spices and hickory liquid smoke are gluten-free.
Recipe courtesy of www.sisterspicekitchen.com | ©2018 Spice Brands, Inc. All rights reserved.